Table of Contents
Overview
Best practices and a thorough template / sample for how to design and write your listing knowledge base.
We know that writing a thorough listing knowledge base can be a time consuming process, so we wanted to put together this guide and associated sample content to help you get started.
The moment you integrate Yada with your Property Management System, yada copies a ton of information over - information which is used to train a basic version of the AI.
Over time, the bot will also start learning from new responses and conversations, as well as building a baseline from existing conversations.
However, the most important thing to do once a listing has been created and imported is to build a detailed knowledge base. These knowledge bases are used to train the AI and are critical towards providing accurate and reliable answers.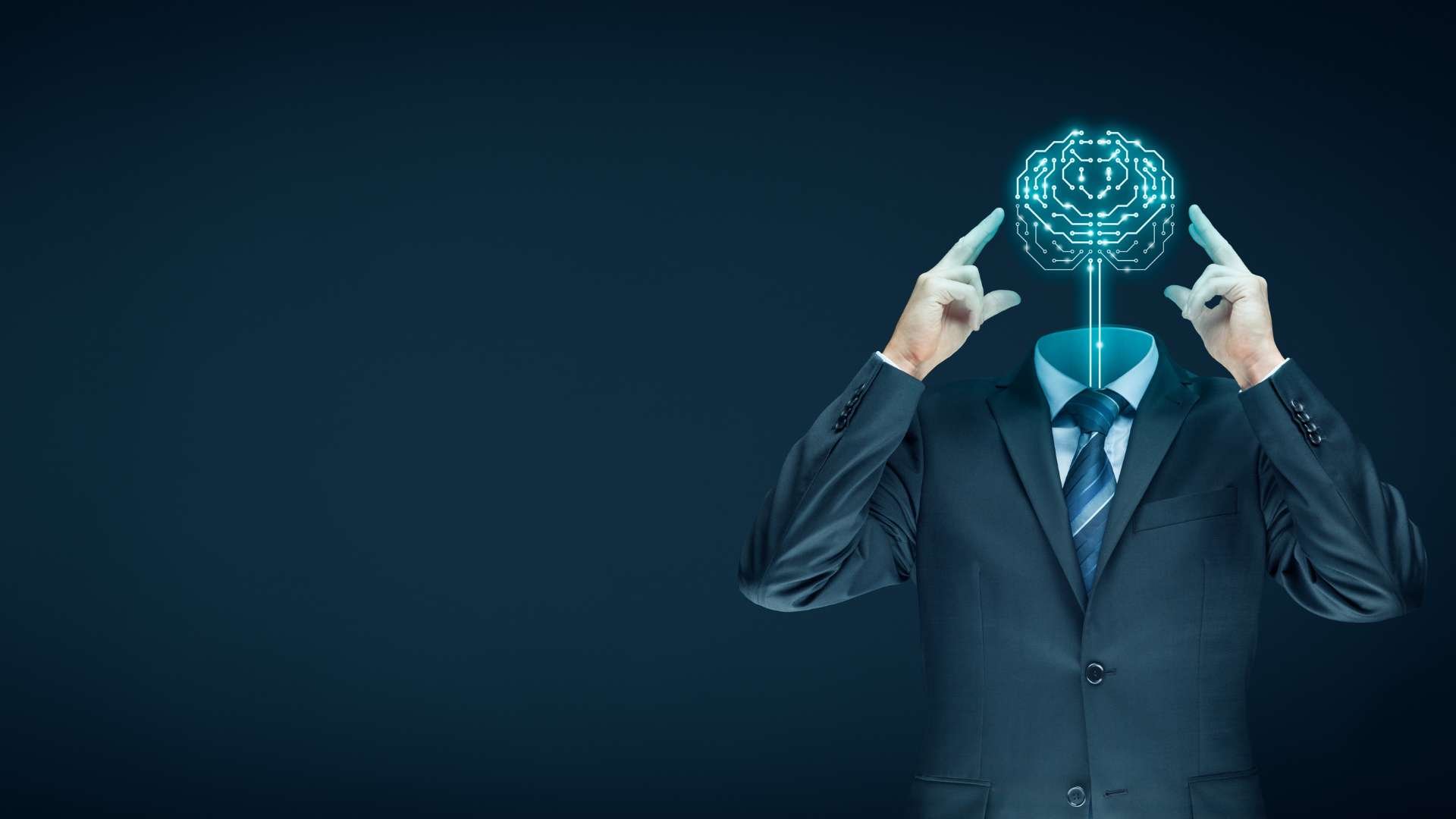 One of the things we get most often is "do you have a template of a knowledge base we can follow?"
Short answer, yes. Long answer, yes, but bear in mind that everyones knowledge base will be unique and that you should determine the right structure and content based on your needs.
Just copying your existing guidebook content and any saved replies you have is a great start - but it's just that. A start. The bot will still be able to a bunch and answer a ton of questions, but for optimal performance we'd suggest following this template to have the most detailed possible knowledge base.
All the content included here is sample content, so you will need to replace it with your own. However, it should provide a good baseline for how to set up the knowledge bases.
What is a knowledge base
A knowledge base is basically a collection of FAQ's documents, and articles which are used to train the AI and provide the information necessary for virtual agents in order to answer guest questions accurately and quickly.
What does a knowledge base typically include?
Guidebooks
Listing Description
Getting to the Rental
Getting inside the rental
Parking instructions
In-stay Q/A
Wifi and Connectivity
Appliances & Amenities instructions
Check out instructions


Where can you pull content from?
Word docs
Google Docs
Guidebook Pages
Notion Docs
PDF's
Airtable
Basically anything with text in it
How to structure a knowledge base
Structuring a knowledge base is critical as it puts data together in an easy-to-understand way.
1 - Each paragraph and chunk of text should be
concise and connected.
Like meets Like. Meaning, information on a topic should be in one place, and grouped together. Anything related to check in should be in a paragraph associated with check in. Anything related to parking should be in a paragraph around parking. Spreading content out and mixing sections can be detrimental to bot performance.
Imaging you are writing content for a virtual assistant - you want to make it as easy as possible for them to find the right answer and the right content. And the best way to do this is to group data together and make finding content intuitive.
2 - Split up the knowledge base into sections
While Yada automatically formats data and arranges it into sections in the background, putting sections next to each other logically helps the AI find the right answer more quickly and more reliably.
3 - Just provide content. FAQ formats are not needed
The bot is really good at recognizing all sorts of formatting, so providing your data in an FAQ or Q/A format is not needed.
Of course, if you knowledge base data is already in an FAQ format, feel free to paste it in "as-is".
4 - Start paragraphs with General Info, and finish them with Details
Starting your knowledge base with broad information and then diving into specific details is crucial for ensuring that the AI can provide accurate and comprehensive responses to guest inquiries. By providing a general overview first, you set the context for the more detailed information that follows, making it easier for the virtual assistant to understand and retrieve the relevant data.
For example, if a guest is asking about parking instructions, you could start by outlining the general parking situation for the property, such as the number of available spots and any restrictions or regulations. Then, you could provide more specific details about where the guest should park, how to access the parking area, and any additional instructions they need to follow. This approach not only helps the AI provide more accurate answers, but it also makes the information more accessible and understandable for guests.
Template Knowledge Base
Below is a template knowledge base which is filled out to the max. We would suggest using a format like this and going into as much detail as this template.
Description
Stay at our beautifully renovated flagship property under the amazing Yada brand! We acquired this 1899 Colonial home in the heart of Cambridge in June of 2020 and did a gut renovation with period accents, professional kitchen, and top of the line furniture. Being right next to Harvard Square, this property is over 2,000 square feet. There are three full sized bedrooms with three queen beds. There are three full bathrooms. And all the couches in the living area can double up as pullout beds.
Getting There
Access to this rental is incredibly convenient, and there are a number of different ways to get here, no matter how you're traveling to Cambridge or Boston.
From the Airport: This rental is a quick hop from Logan airport, and depending on the traffic getting to and from the airport shouldn't take more than 20 or 30 minutes. The easiest way to get here from the airport is to take the Sliver Line train and get off at Downtown Crossing. From there take the red line to Harvard Square. Alternatively, you can take an Uber or a Taxi. This will usually cost anywhere from $25 to $40 depending on the traffic and time of day.
Getting Inside
This listing is located on a very quiet tree lined street. Once you arrive, you will find a black lockbox chained to the front porch steps. Inside the lockbox you'll find two keys - one with a black keyring and the other with a green one. The black key opens the front door, and the green key opens the shed in the back yard.
The lock can sometimes stick. If it does stick, just jiggle the locking lever back to vertical and try again.
The check-in process for this rental is seamless and stress-free. At 4pm the day prior to your arrival, our system will automatically send you the check-in instructions, including the door code, to the email address provided during booking. You can simply access these instructions from your inbox and follow them step by step to gain entry to the property.
Difficulties getting inside
If you hear any noise from the keypad, it means the battery is working fine. However, make sure not to press the lock button again after entering the code as it will re-lock the keypad. To avoid any difficulties, let's double-check the code you're using to ensure it's correct.
Early Check In
When it comes to early check-ins, we want to be as accommodating as possible. Unfortunately, due to the scheduling of our cleaning staff and the previous guest's departure, we cannot guarantee an early check-in time. However, we do offer an early luggage drop-off option for a small fee of $25. This way, you can start exploring the beautiful city of Charleston without having to lug around your bags.
If you are interested in this option, simply let us know and we'll be happy to add it to your reservation. Additionally, we encourage you to reach out to us when you arrive in Charleston, as we may be able to provide you with more information about the check-in availability of the property.
At the end of the day, our top priority is to make sure that you have a comfortable and stress-free stay with us. So don't hesitate to let us know if there's anything we can do to make your trip more enjoyable. We look forward to hosting you soon!
Parking
With the parking permit, street parking is totally free. Once you arrive, the parking permit will be found on the kitchen table. Just place the guest permit on you car dashboard! Please not though, these permits cost money to replace if they get lost. Therefore, the fee for losing the parking permit is $75.
What's Included in the Rental
We will provide a bunch of starter amenities and supplies to hold you over for at least the first part of your trip. When you arrive, we'll have shampoo and conditioner in each bathroom. We'll also have a box of k-cups, sugar, and creamer available for your use.
Cancellation Policy
Our cancellation policy for this property with Airbnb is as follows. You will get a full refund up to five days prior to arrival. If you cancel after that you'll be charged full price for each night that you do stay and 50% for all unspent nights. On Booking.com, you will be refunded the full amount if you cancel at least 7 days before you stay, and 50% for all unspent nights. On VRBO if you cancel at least 30 days before arrival you'll get a full refund, and if not you will be obligated to pay 50% for all unspent nights.
Cleaning Fee
We take pride in our commitment to paying our cleaning staff a fair wage and therefore do not adjust our cleaning fee. Rest assured that we do not make any profit from this fee, as our top priority is ensuring the comfort and cleanliness of our guests during their stay.
Pricing Discounts:
Our pricing system is based on a dynamic pricing tool called Beyond Pricing, which allows us to adjust prices daily based on market demand. As a result, weekends tend to be more expensive. With demand skyrocketing over the past year, we recommend booking as soon as possible to ensure the best possible pricing. Unfortunately, we are unable to offer discounts or adjustments to our prices at this time.
Summer Equipment
At our rental property, we want to make sure that your vacation is not only comfortable but also packed with fun and exciting activities. That's why we offer a wide variety of beach equipment that will keep you entertained for hours! From classic games like bocce, cornhole, and horseshoes to outdoor ping pong tables and comfortable chairs, we've got you covered. And if you're looking to spend a day on the water, we also offer boat rentals! But that's not all, we also provide umbrellas, cargo wagons, body boards, and skim boards so you can make the most of your beach experience. So pack light and leave the beach gear to us!
What time can I check-in and check-out?
It's important to note that our standard check-in time is 2 PM and check-out time is 12 PM. However, during high occupancy periods, we may need to shift the check-in time to 3:00 PM to ensure that our cleaning staff has ample time to prepare the property for your arrival. Rest assured, we will always do our best to accommodate your needs and make your stay as comfortable as possible.
How can I talk to the Duty Manager?
We've got a 24/7 support number. Just give us a call at 111-111-1111
Can I request housekeeping?
Housekeeping services are available for $100 per cleaning. Please call at least 4 hours in advance and we will schedule a housekeeping call.
Do you have wifi?
Stay connected during your stay with 40MB bandwidth internet service provided throughout our rentals and public areas. Please log-in with your username and password provided at check-in. User name is your email and password is your reservation number.
Do you allow early check in and late check-out?
Requests for early check-in and late check-out are honored but subject to availability. $50 early check-in is from 12 PM and late check-out until 2 PM only. This privilege is extended to guests who book directly with us. Applicable charges will be billed for exceeding hours. '
Can I store my bag?
Unfortunately, we are unable to offer luggage storage. There is no discreet place to put it aside from the rental itself.

Can I bring my pet to the rental?
As much as we love pets, unfortunately, we are unable to accommodate them in our rentals or any of our common areas. We can refer you to a couple of really great pet hotels though :)
Do you offer accommodation for the physically challenged?
Yes, we have wheelchair accessible rentals specially available for senior citizens and persons with disabilities.
What is your linen & damage Policy?
Please note that additional charges are applicable for linen stains and other cleaning or damages caused intentionally or unintentionally. Penalties vary depending on the extent and severity of the damage. These include, but are not limited to, cleaning, repair, or replacement charges for stained walls, vomit, blood and food stain on linens, and broken furniture and fittings. The exact cost will be determined on a case-by-case basis.
What is your smoking policy?
Healthier. Happier. Fresher. Yada Rentals is committed to catering to the needs of all guests. Usage of shisha, cigarettes, vape pens, and e-cigarettes is prohibited in all guest rooms. A fee equivalent to $500usd per incident will be charged to your account if a smoking incident occurs in your room during your stay.
Do you offer airport shuttle service?
Airport transportation is only from $20 per person per way. Please let us know a day in advance if you'd like an airport transfer and we will schedule it for you.
What payment methods are accepted?
We accept cash and all major credit cards as payment. This is when booking direct. Otherwise, whatever payment method you have on AirBnB will be charged and accepted.
Do you accept credit cards?
We honor all major credit cards (Visa, MasterCard, Amex, JCB, Diners, China, UnionPay). Please present your credit card upon check-in.
Can I book on someone else's behalf?
Yes, you can book on behalf of someone else. For guests using another person's credit card, a credit card authorization (CCA) form will be required.
Does the online rate include breakfast?
Yes, we do have breakfast included in our online offerings! All rates can be accessed at https://yada.ai/pricing. With our best rate guarantee, our direct online rate is definitely more favorable than online travel agencies such as booking.com, Agoda, and Expedia. Simply opt for our Best Available Rate (with breakfast).
Where can I make a reservation?
For reservations at yada rentals, please email team@yada.ai or visit team@yada.ai. Direct bookers enjoy a best rate guarantee and other exclusive perks.
Are smoking rooms available?
We are sorry, but I'M Hotel rooms are strictly non-smoking. There will be a cleaning fee of $500 levied per incidence of smoking.
Do kids stay free?
At Yada Rentals, we believe that family vacations should be stress-free and affordable. That's why we offer free accommodation for kids aged 12 and below. We understand that traveling with children can be expensive, and we want to make sure that every family can enjoy a memorable stay with us.
Can I change my rental type upon check-in?
Yes, but such requests are subject to room availability, applicable charges, and rate difference at the time of check-in.
Are extra beds available?
Yes, we offer extra beds should you require one. These are only available for the our rentals at Yada Towers and above and are offered at an extra $100 per night.
Are guests allowed in the hotel room?
Guests are allowed to visit the rental. However, for overnight stays beyond the capacity of each room, there will be an extra person surcharge.
Can I control the temperature in my room?
A wall-mounted cooling control in the living room of this rental. It controls both the heating and the cooling. Just set it to your desired temperature! Please note though that the minimum AC temperature is 65 degrees, and the maximum heating temperature is 85 degrees.
What bath amenities do the rooms have?
Explore our signature bath and body collections designed to rejuvenate your body and mind. Your rooms are provided with towels and toiletries based on the number of registered occupants.
What is the standard voltage of a room?
The electricity is at 220 volts /60 hertz.
Does my room have a full kitchen?
Yes, this rental has a full kitchen, including and oven, range, and dishwasher.
Is an iron and an ironing board kept in the rooms?
Iron and Ironing board is available in this rental. They can be found in the closet (first door on the left in the hallway).
Does my rental have a safe deposit box?
Your safety is our business. For your security and convenience, we strongly recommend that all valuables be kept in your safe for the duration of your stay. The management shall not be held liable for any losses which might happen.
Does my room have a washing machine?
Yes, we have a combination washer / dryer. Detergent pods are provided free of charge.
I would like to make an enquiry for an event. How should I go about this?
Kindly email team@yada.ai or reach out at 111-111-1111 and a dedicated events manager will help you get started.

Do you have a policy on filming & photoshoot?
We welcome guests to capture precious moments in their rental, but please keep in mind that non-commercial photography or videography is only allowed for personal use. Professional equipment and lighting are not permitted, and the privacy of other guests in the area must be respected.
While we encourage guests to capture their memories during their stay, we kindly request that professional equipment such as DSLR/SLR cameras, drones, tripods, extensions, external flash units, and reflectors be left at home. For professional photography needs, please contact us at team@yada.ai to request permission. We respect the privacy of all our guests and kindly ask that you do the same.
If you're planning a special event like a wedding, debut, or anniversary, you can coordinate with our Marketing Department to use any area of our property for your photo and video shoots. Please note that such requests are subject to applicable fees and scheduling. Let us help you capture your special moments in a beautiful and memorable setting!

Do you accept corporate events and accommodations?
For corporate, group, and event enquiries, please email team@yada.ai