When you connect yada to your Property Management System or your OTA a process gets started. First the AI imports your listing and fills in hundreds of data points about the listing based on what's already there and answers you've previously given to all sorts of questions
It then uses this information, custom responses and dynamic, generative-AI created responses to handle thousands of inquiries, requests, and conversations.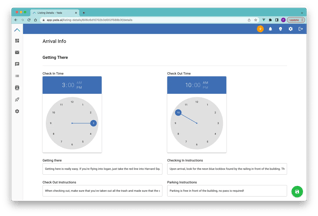 This content can be updated directly or automatically by the AI. The more you use it, the more conversations it is exposed to, and the more existing data it has the smarter it gets.
Also, if you've got multiple listings in one place, say an apartment building with 10 rentals in it, you can group all of these listings and multiply the datasets the AI uses to generate and send responses.